thewatchman.com/articles/political-killings-heraklios
The Watchman - Seeking the truth.

---
News    Shows   In Depth    Opinion    Sentient Rights   Video   Blogs   Sport   Investigations   Watch LiveElizabeth   Europa   Hunsrück   Kaan   Kharkum   Kuteznagrad   Olympus   Planeedil  Tahar
---
LATEST |
Civilians killed as Malverdians launch air strikes in Kotunga - Tribal Leaders urge New Terra to act on Tahar - Armistice Station 'pressured' to postpone New Terran war crimes report - Kal'Bavakorian 'mystery broadcast' criticized by Galactic leaders - Renewed calls for William Talbot's abdication
---
Political killings spread fear in Heraklios

With dozens of political activists murdered this month alone, fears for the country's stability are growing.
Tashfin Syed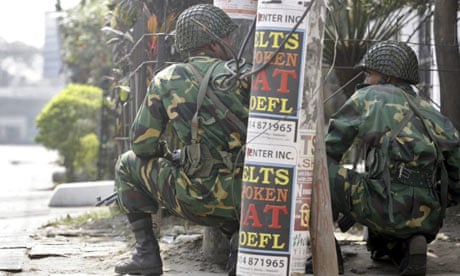 Pictured: Human Colonial self-defense militiamen standby during anti-human protests.
An alarming rise in the number of killings of political activists on Heraklios only a few days before heavily disputed parliamentary polls has left grassroots-level campaigners across the country fearing for their lives.
Labelling the arrests and subsequent deaths of Heraklian activists 'extrajudicial killings', opposition leaders have blamed the Tahari-backed government for purposefully targeting activists. Several activists from the ruling pro-Tahari party have also been killed in assassinations over the past several months.
Human rights groups fear that the crisis is likely to become even worse in coming months if the government does not take drastic steps to bring the killers to justice, many individuals have claimed that a 'civil war' was nearing the beleagured nation as a result of increasing tensions due to claims of 'economic discrimination' against the Heraklions majority by the dominant Tahari.
Deaths in custody
Nashur Talibshan was arrested last week, his neighbours told The Watchman, "Security Forces sources had later informed everyone that following a lead a team of 'joint forces'(most likely paramilitaries) had conducted a raid," said Saifan Bushub, a journalist based in Erossejja. "After they were attacked by opposition activists, a gunfight ensued between the two sides, during which Nashur was shot."
The HRL activist died a few hours later, at a nearby hospital. The police allege that Talibshan was involved in the killing of Chaitya Nushub, a local ruling party leader, about a day earlier.
While the names and locations change, the stories often remain the same across the nation as police and security forces claim those who have been executed in custody had themselves been involved in some form of political violence or murder.
Only a few days later, Touhidulan Nasharub, one of the HRL's provincial-level party leaders, was also killed in a similar 'gunfight' after he was arrested in Konaisuri.
In a monthly report, Mpanaramaso, a Lyallpur-based sentient rights group counted as high as 30 extrajudicial killings which they allege were conducted by the state-sponsored RRG (Rapid Response Group), the police, as well as a variety of local Tahari colonial paramilitaries. The report also stated that 26 of those killed were either activists or leaders of the HRL, the country's largest opposition party lead by Heaucha Nushub.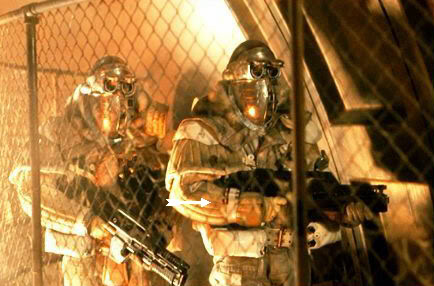 Little confidence
Sentient rights groups fear the worst for Heraklios' political situation if the killings continue.
"The rate of killings have increased at an alarming rate," said Nur Mahan, investigative director of Mpanaramaso. "The targets are mostly opposition activists and leaders, if the opposition is not allowed to practice their democratically mandated rights to protest, they will eventually seek other familiar alternatives. If political killings continue the rise of armed religious and nationalist political groups will be inevitable on Heraklios."
Adam Sterling, executive director of the New Terran division of Sentient Rights Watch said the repeated use of the 'same old story' - that of a detainee somehow being shot when taken to the scene of an alleged crime - was a 'ridiculous situation'.
"These stories are even less believable when the victim just happens to be a politically unpopular person," he said. "The authorities simply have no credibility when they make these claims."
Under continuing fragmented governments largely dominated by Tahar, Heraklios has a long and well-documented record of extrajudicial killings through alleged "firefights", Sterling further told The Watchman: "The HRL, Tahari oversight government and Bersama League have all used armed forces against their political opponents."
He stressed that security agencies "should operate on a professional basis, free of political pressures."
"As long as this continues, the public in Heraklios will have little confidence in law enforcement agencies and will naturally seek to take matters into their own hands. I don't have to explain the disastrous effect this will have on local stability in a region already rocked with significant amounts of ethnic tension."